Park the car. Choose Christiania Bikes.
Many families have discovered the benefits of riding a box bike. You have probably noticed that trend. In fact, cycling generally gives you the cheapest mileage while promoting your health. In addition, it is environmentally friendly.
Discover the model SUV
Total joy
No more traffic jams. No stops. The feeling of freedom of owning a Christiania is indescribable, already from day one the bike becomes a family member.
Discover the Comfort model
Shortbox E-Drive
Small but can handle large jobs. Shorter box but just as well equipped as our other E-Drive models.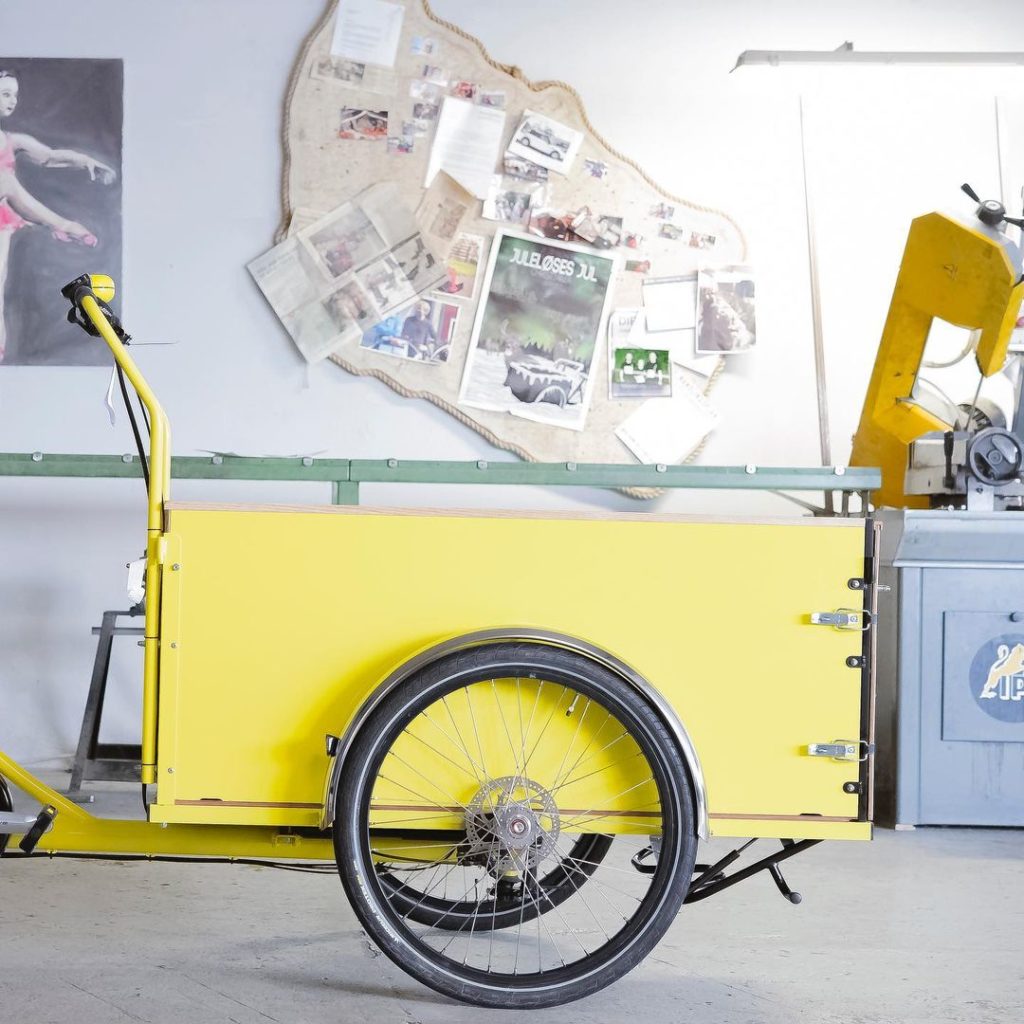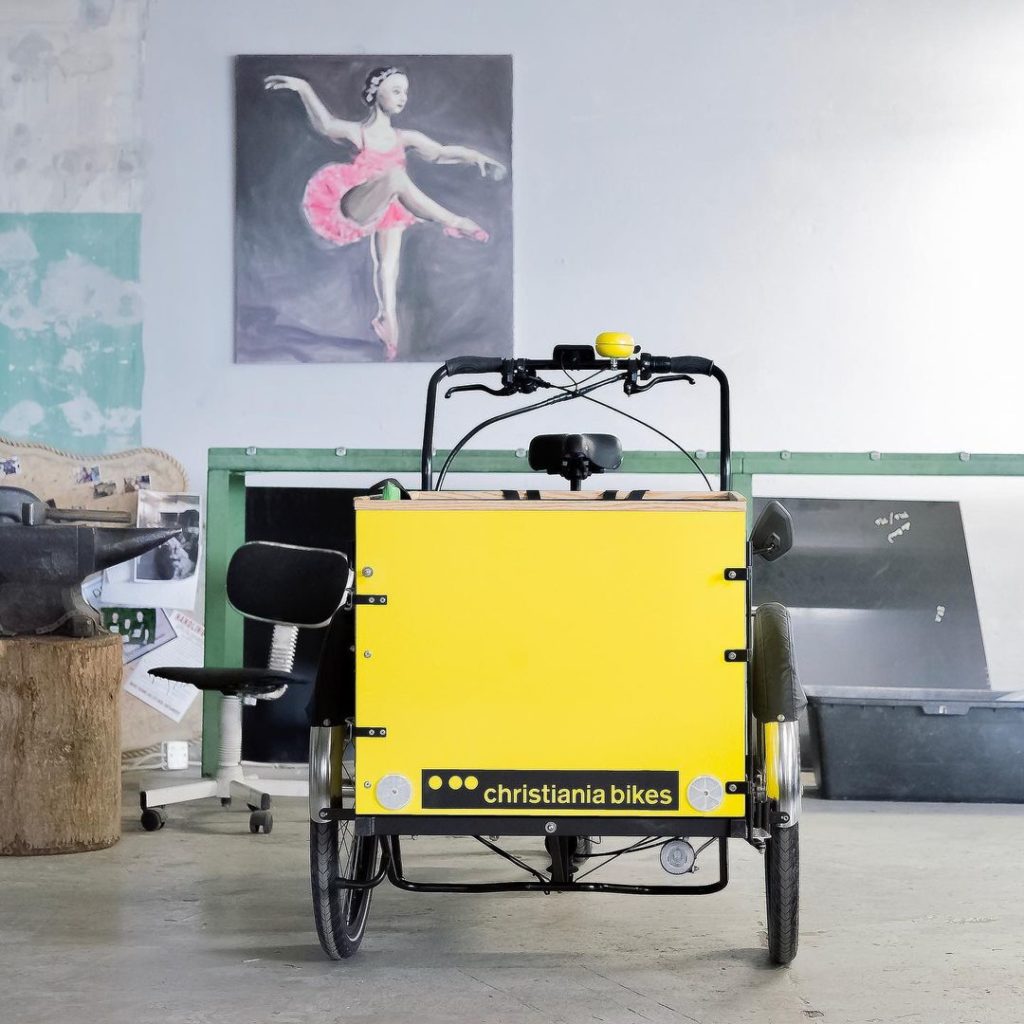 When many will join
Christiania Bikes Limo XL 6 seat is a special box bike with room for 6 children. A real special with extra equipment.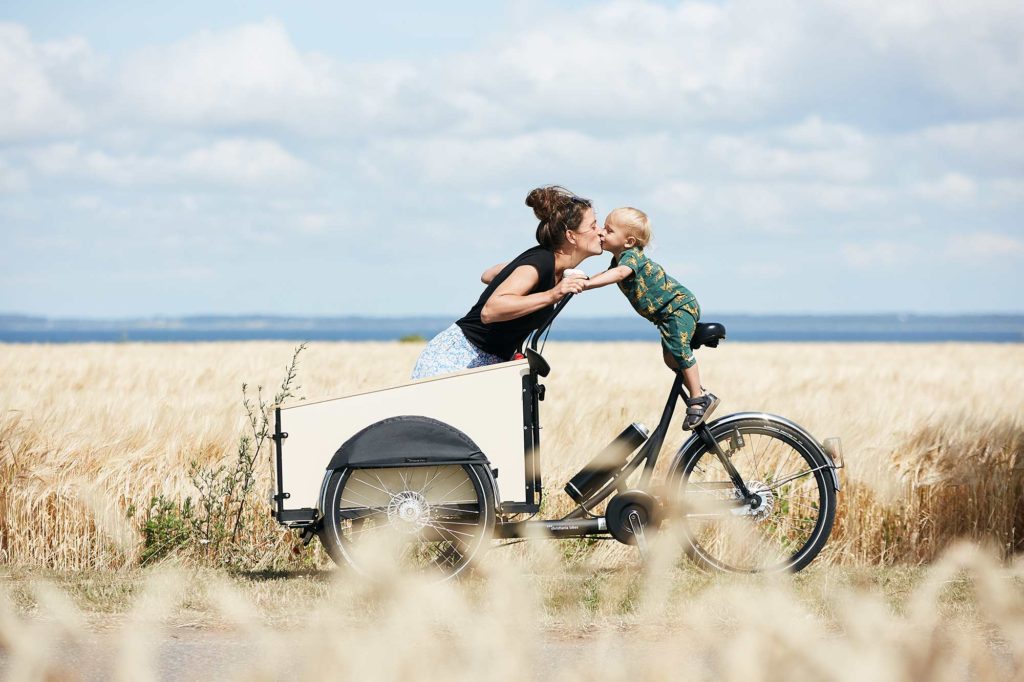 Service agreement
included
on all box bikes. Safety is a priority. The service is thus always free.
Foiling
We have many years of experience in foiling Christiania Bikes according to the customer's wishes.
We sincerely believe that Christiania Bikes will change the world. One day, the box bike will generally be part of the majority of families with families' everyday lives. Cheap mileage and beneficial for the environment and health. It is also faster to take the bike in many cities. The benefits of the box bike are many. We are part of and influence in a category of bicycle that has completely changed the way we transport ourselves. A box bike bought from us is a safe purchase, we have worked with Christiania Bikes for about twenty years. It is a relationship we are proud of and a relationship we hold dear. 
Lifetime free service is included on all Christiania Bikes. Thus, the service never costs anything for our customers. We call this safe bicycle ownership.
Proud sponsor of Cycling Without Age. Cycling Without Age is a non-profit activity where volunteers together with the municipalities' nursing homes ensure that the elderly have the opportunity to get out into the fresh air. With adapted cargo bikes, the volunteers and the older municipalities' parks experience the changing of the seasons and may stop at a café to have a coffee.
Starting in Copenhagen in 2012, Cycling without Age is an international, non-profit organization. The business has been described as one of the most successful social innovations in recent years. We have also been the subject of several studies by researchers in public health, co-creation, solidarity and social isolation.
Cycling without age currently has 1,600 local associations in 40 countries and over 29,000 volunteers.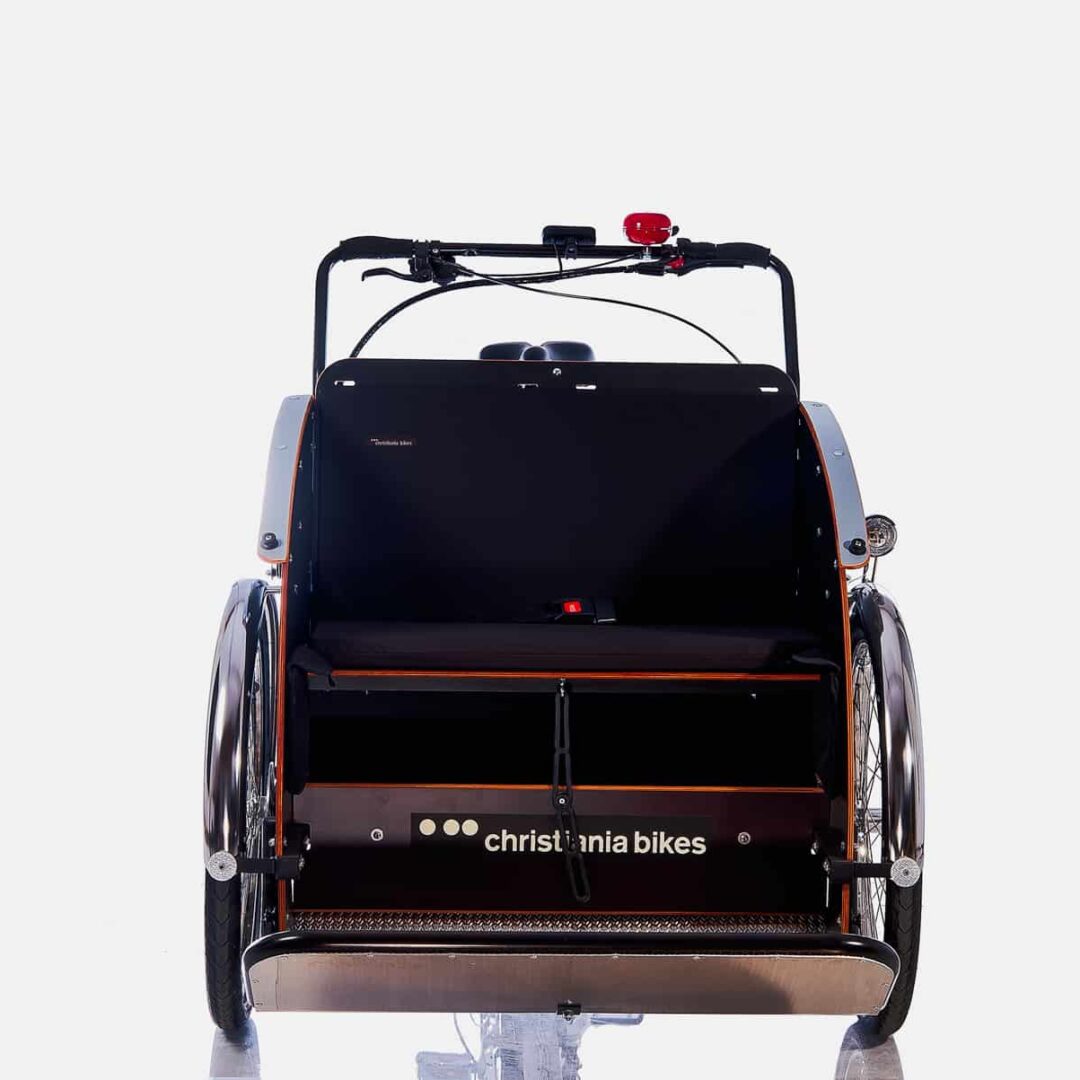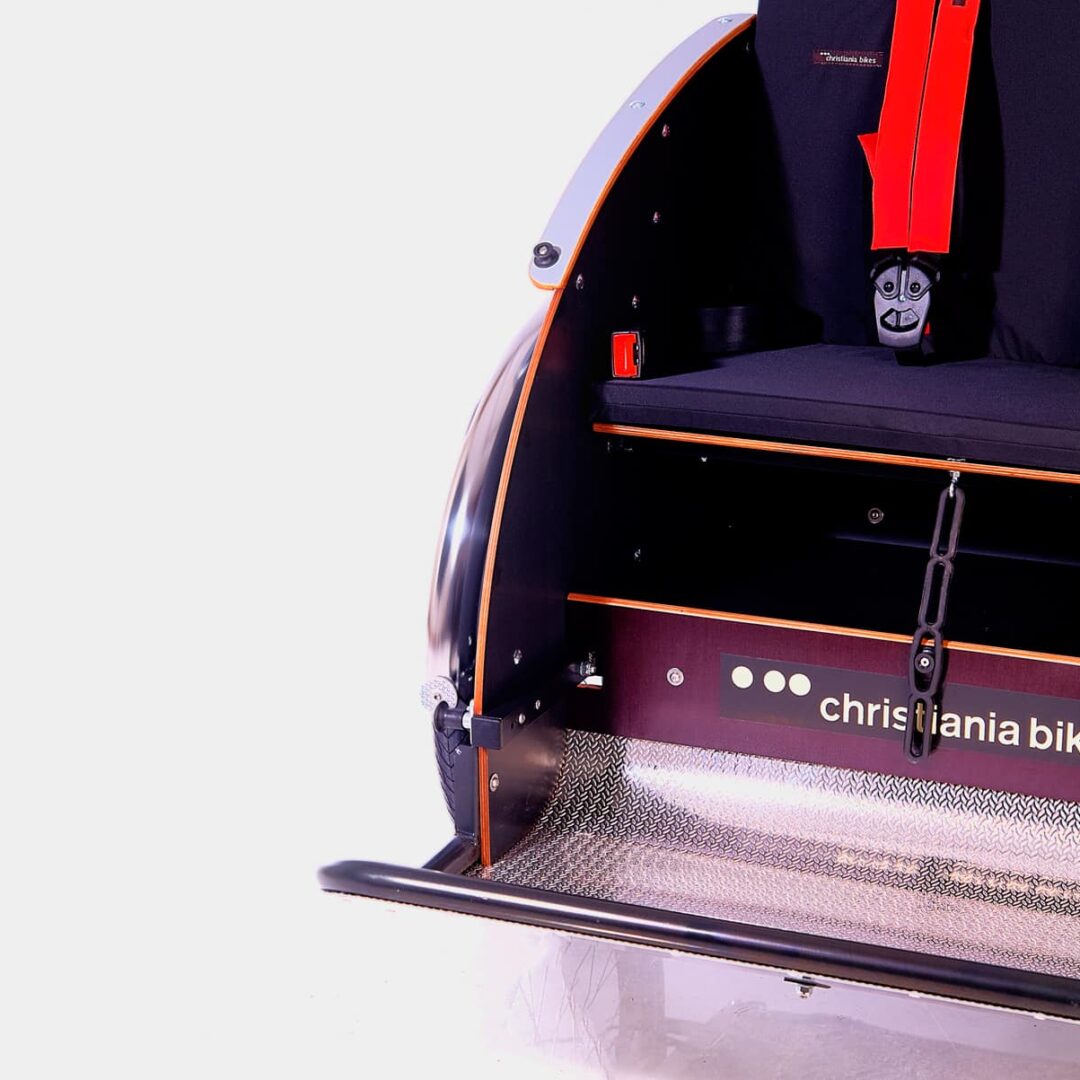 Taxi 5001
The bicycle that is widely used by Cycling Without Age and elderly care.