The means of transport of the future
Elcyklar har tagit både städer och landsbygd med storm och fler och fler upptäcker dess fördelar. Vi lever i ett samhälle där miljömedvetenhet ökar cykeln framträder som framtidens transportmedel. Vi ser en stor ökning av att bilarna parkeras och endast används vid längre sträckor, detta bidrar till mindre utsläpp och är dessutom mer kostnadseffektivt. Vi på Bikemasters ser ett ständigt växande intresse för elcykeln och för många hushåll blir den en ersättare till bilen och det primära transportmedlet. Idag finns elcykeln i ett flertal olika modeller, tillverkare och utföranden.
Lådcykeln är ett exempel på en produkt som finns som eldriven och har blivit vanlig i familjer som använder den till både transport av barnen, husdjuren eller till olika slags inköp. Vi har även flera olika modeller i sortimentet som lämpar sig såväl som för pendling eller för sköna cykelutflykter. Det finns ett stort utbud av elcyklar att välja på och vi får ofta frågor kring skillnader mellan batterier, olika slags motorer och växelsystem. Vi vill gärna finnas där och hjälpa er med svaren på dessa frågor, därför har vi satt ihop en informationssida här nedan om vanliga frågor och svar.

Hittar du inte svaret här är du varmt välkommen att kontakta oss, antingen genom att komma in i butiken alternativt via telefon eller mail. Vi ska vi göra allt för att hjälpa dig på vägen mot en grönare vardag.
Can I use the electric bike as a regular bike?
En elcykel är i princip en vanlig cykel, men med en elmotor på. Elsystemet väger och därför är en elcykel tyngre, därmed känns det tyngre och trögare utan elen på. Om du vill ha en elcykel som är så lik en vanlig cykel som möjligt rekommenderar vi mittmotor.
What is the difference between a front-wheel drive engine and a mid-engine?
En framhjulsmotor är en relativt enkel konstruktion som är billigare att producera än en mittmotor. Framhjulsmotorn är mest lämpad för cyklar som ska användas i relativ platt terräng och på cyklar som används mer för den "lugna" transporten. De flesta som väljer en framhjulsmotor vill att cykeln ska göra allt jobb, man vill bara "åka med". En cykel med framhjulsmotor har sensorer som känner av att man trampar.
När vevarmarna börjar rotera ger sensorn en signal och motorn börjar driva. Det betyder att man bara behöver trampa lätt för att få assistans från motorn. Det gör också att strömförbrukningen blir högre då motorn gör mer jobb. Detta innebär att denna motorn inte är lämplig om det är mycket backigt eller om ekipaget är tungt (om man t.ex. drar cykelkärra och har barnsits så totalvikten överstiger 125 kg).

En bakhjulsmotor är även den en prisvärd variant men något starkare än framhjulsmotorn. Den kan upplevas effektivare i uppförsbackar jämfört med framhjulsmotorn och gör att cykeln får ett bra grepp mot underlaget. Motorn i bakhjulet gör att dessa modeller inte kan kombineras med fotbroms.

A center motor is controlled in a different way, torque sensors sense how hard you are pedaling. If you pedal hard, you get a lot of assistance from the engine, if you pedal less hard, you get less assistance. A center engine feels more like a regular bike. This model of engine is more suitable for active cycling and in environments where there are more slopes or if you often pull a heavy crew.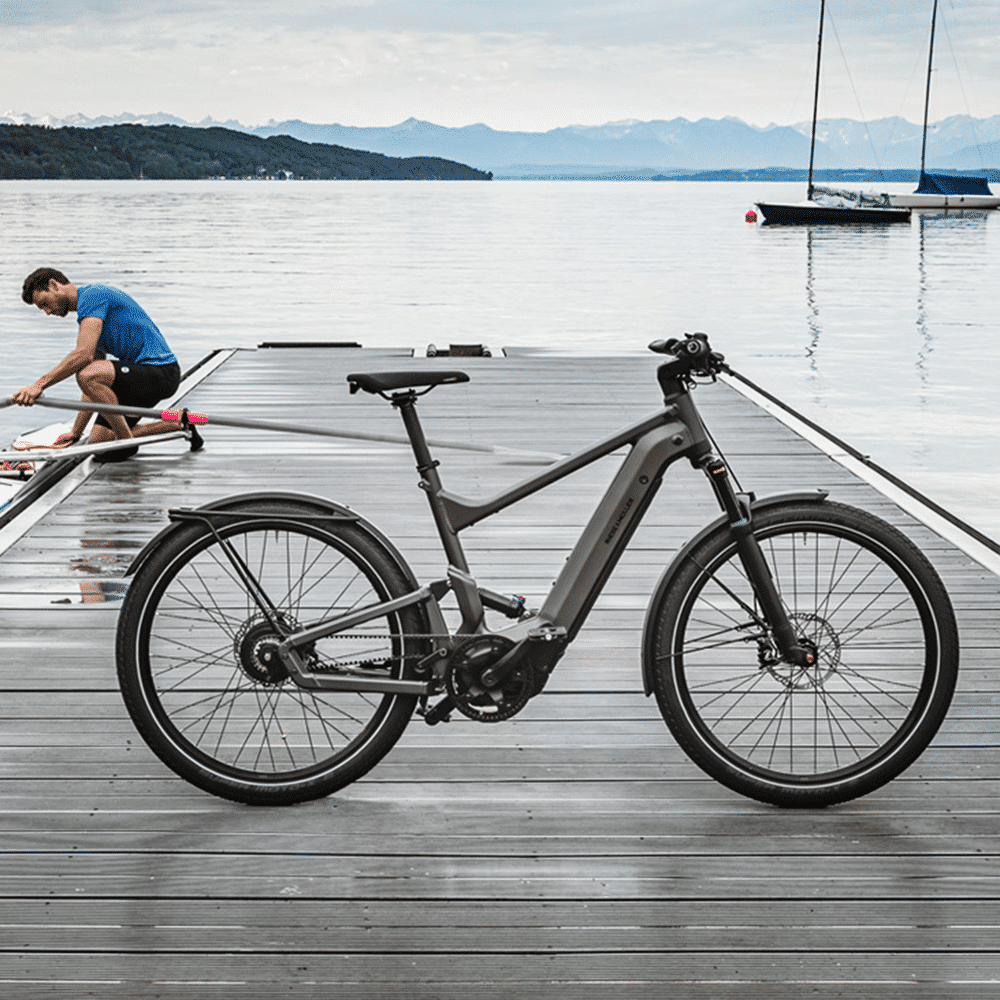 Does the cold affect the battery of an electric bicycle?
Ja, batteriet till elcykeln påverkas av både värme och kyla. Desto kallare det är desto mer kapacitet förlorar batteriet. Detta skiljer sig från tillverkare och tillfälle. Vi rekommenderar därför att du alltid förvarar batteriet inomhus om det är under 10°C utomhus.
How far does the battery last on an electric bike
There are many different factors that affect how long a battery for an electric bike will last. You can charge the battery as often as you like without adversely affecting the life, but you can actually positively affect the life. If you usually charge the battery to 80 % and then every ten or every fifth time charge to 100 %, the battery life can almost double. But as I said, there are many different factors that play a role. For example:
The terrain you cycle in

Weather and temperature

Start and stop frequency

Tire pressure

Basic characteristics of the battery
Summan av alla dessa olika faktorer talar om hur långt batteriet räcker och därför är det svårt att ge något bra standardsvar. Hur stor cyklisten är påverkar också hur långt personen kan ta sig på sin elcykel. Cykeln väger ungefär 25 kg och om cyklisten väger 60 kg så väger är totalvikten 85 kg. Om cyklisten istället väger 90 kg så är totalvikten hela 115 kg, vilket är 35 % mer. Det påverkar naturligtvis räckvidden. Skulle man göra samma procentuella viktökning med en bil skulle det innebära ungefär 9 passagerare till i en bil på två kiloton. Naturligtvis påverkar det bränsleförbrukningen. Om du stannar och startar många gånger under kort tid så kommer det också dra mer energi. Det drar mer el att komma igång från stillastående än att hålla elcykeln i rörelse. Många start och stopp kan dra ner cykelns räckvidd. En längre färd på en platt landsväg drar också mycket mindre av batteriets resurser jämfört med en backig färd. 
How long does it take to charge the battery of an electric bike?
How long it takes depends on which battery you have and which charger you use. Our standard charger is at 2A, but we also have a fast charger at 4A. A completely empty 11Ah battery can take about 5.5 hours before it is fully charged with the standard charger, but it takes about 3.5 hours with the fast charger. Also keep in mind that you can extend the life of the battery by charging it to 80 % a majority of the charges and every five or ten times charging it to 100 %. Charging it often does not adversely affect the battery.
Do I have to step on the electric bike for it to move forward?
För att elmotorn ska ge dig extra hjälp framåt behöver du trampa. Du kan själv bestämma när och hur mycket hjälp du vill få av motorn när du cyklar. Det finns även en inställning för gångassistans på de flesta modeller som hjälper till när du leder din cykel. Elcyklar är tyngre än vanliga cyklar på grund av motorn och tillhörande komponenter, när du leder din cykel (i max 6 km/h) får du lite extra hjälp på traven av elmotorn tack vare den här funktionen.
How fast can I ride an electric bike?
Just like on a regular bike, the bike goes as fast as you pedal. On the other hand, the electric motor stops helping when you reach 25 km / h because a motor-driven vehicle that runs faster than that is counted as a motor vehicle according to laws and regulations.
I have had a puncture / will change tires on my electric bike with a front-wheel motor. How do I?
Den stora skillnaden på att byta ett hjul kopplat till en motor är att du helt enkelt behöver koppla loss motorkabeln, var försiktig när du lossar den.Om du är händig kan du byta hjulet själv, men om du är det minsta osäker får du gärna vända dig till vår butik / verkstad för professionell hjälp. Om du har en elcykel med mittmotor är det som att byta däck på en vanlig cykel.
How much does an electric bike cost to run?
Driftkostnaden beror lite på hur snabbt du förbrukar energin i batteriet och rådande elpriser. Den mängd el som krävs för en laddning av ett 500 W batteri kostar ungefär en krona om elen kostar 2 kr/kwh, om du tar dig 5 mil på en laddning kostar det således 20 öre per mil. Förutom kostnaden för elen bör du lämna in din elcykel för service en gång per år.
What does the certification of the bike mean?
As of January 2018, a new law applies which states that all electric bicycles must be CE marked and approved. This means that the bicycle must be tested to live up to European standards (EN15194: 2011). Laboratory checks ensure that the bike maintains the correct speed and that the batteries are reliable and live up to safety standards. There are international requirements regarding explosion risk and fire hazard (BATSO 01). Of course, all Monark electric bikes are tested and approved.
Do I have to wear a helmet when riding an electric bike?
Det blir allt vanligare att elcykeln ersätter bilen, därmed cyklas det också mer och längre sträckor. Elcyklister få till skillnad från vad myten ofta säger mer motion än vad de annars fått då elcykeln blir deras primära transportmedel. För ett flertal blir det möjligt med längre och härligare turer både privat och till arbetet, tack vare eldriften. Vill du arbeta lite hårdare och använda mer av din egen kraft när du cyklar kan du slå av eldriften eller ställa in den på en lägre assistans.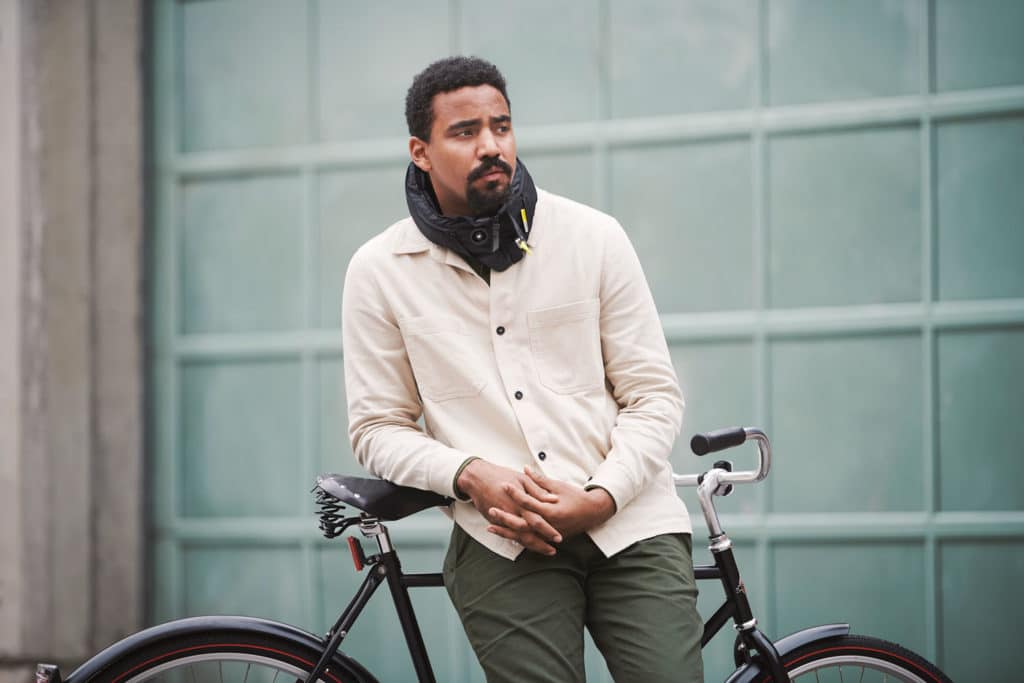 Today's climate demands that everyone takes responsibility and changes to a greener everyday life. The electric bike can handle long distances with almost zero climate impact. From an environmental perspective, the electric bicycle is the future. The car is of course needed in our society, but it is important to rethink and plan differently. If you have a few kilometers to work, the electric bike is a worthwhile investment to make a green effort! Many miles by car is unnecessary.
An electric bike costs incredibly little in operation. No parking fee, tax or expensive fuel. In addition, it rarely costs extra with the insurance companies, but please check this for security reasons. You save an incredible amount of money and the electric bike usually pays for itself in just a few months. We also offer interest-free installments via Resurs Bank.
The electric bike replaces the car in many respects and thus you usually cycle more and longer. It is a myth that electric cyclists get some exercise. Statistics show that cyclists who ride electric bicycles move more as this is their primary means of transport. The electric bike follows the work and private. It is also possible to set a lower assistance level on the displays, then you get to work more.